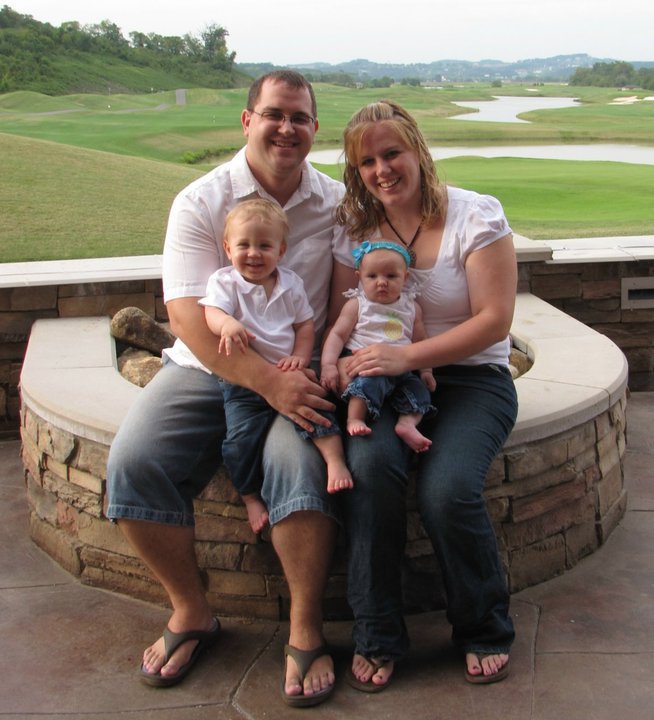 Jason and I grew up in the same tiny town, but never met till fall of 2005. I was having a bad day so I went to our local "hang out" New Grounds Cafe. Where Jason was volunteering. He tried to cheer me up, but I was apparently quite rude to him. Being the wonderfully stubborn man that he is, he didn't give up and by September 2007 we were married!
We moved to Wisconsin, and back again. Got an insanely silly dog named Jasper and have 2 beautiful children (Alexander and Kalea).  Jason now helps manage that awesome little Cafe, I am a part time Administrative Assistant [fancy name for Secretary ;-)] we both volunteer at our church and spend lots of time as a family.  We like to pack it all in!  We tend to live a fairly "green" lifestyle. But not because the planet is about to explode or melt or freeze or whatever, but to save the green in our wallets!!!
This is my semi-routine chronicle of our life, and why and how we live the way we do!